Every community has hot spots that drive call volume and put the greatest demands on fire and EMS services. A Community Risk Assessment that tells you where these areas are located, how they may change in the future, and how well your service is positioned to respond is an essential component of any comprehensive Standards of Cover.
Understand the drivers
Generally speaking, population levels go hand in hand with fire and EMS call volumes. The more people in your community, the more demand on your services. But determining from where, exactly, calls will originate is a bit more complex than that. While historic patterns help, neighborhoods change over time. Resident profiles shift. Retirement centers and large commercial developments—both major drivers of call volume—pop up. Continually visualizing your community's call and demography data and analyzing the trends empowers you to keep tabs on your high-risk areas and how and when those areas may change.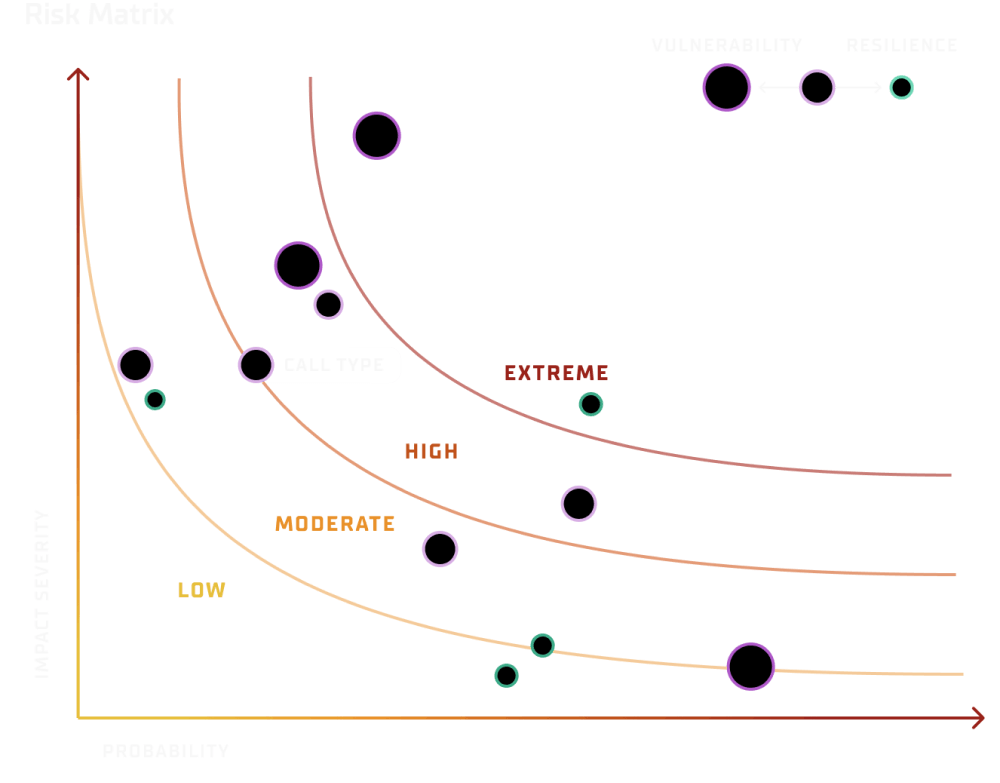 Predict response times in your highest risk communities
With the Darkhorse Emergency decision analytics platform, you can visualize your coverage challenges including the probability of Effective Response Force (ERF) arrival in your low, moderate, and high risk areas.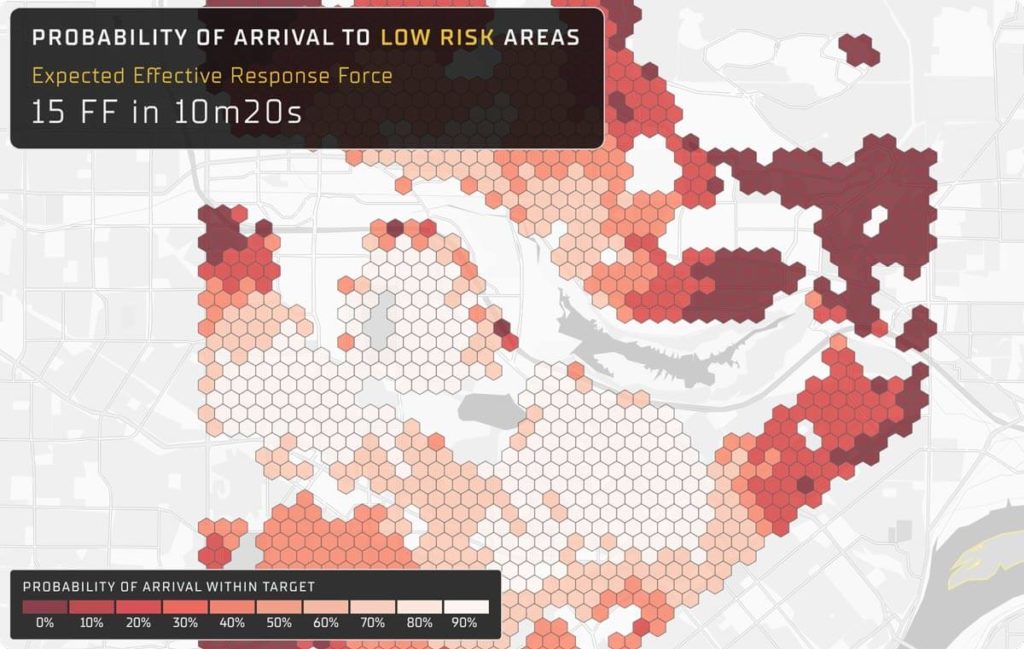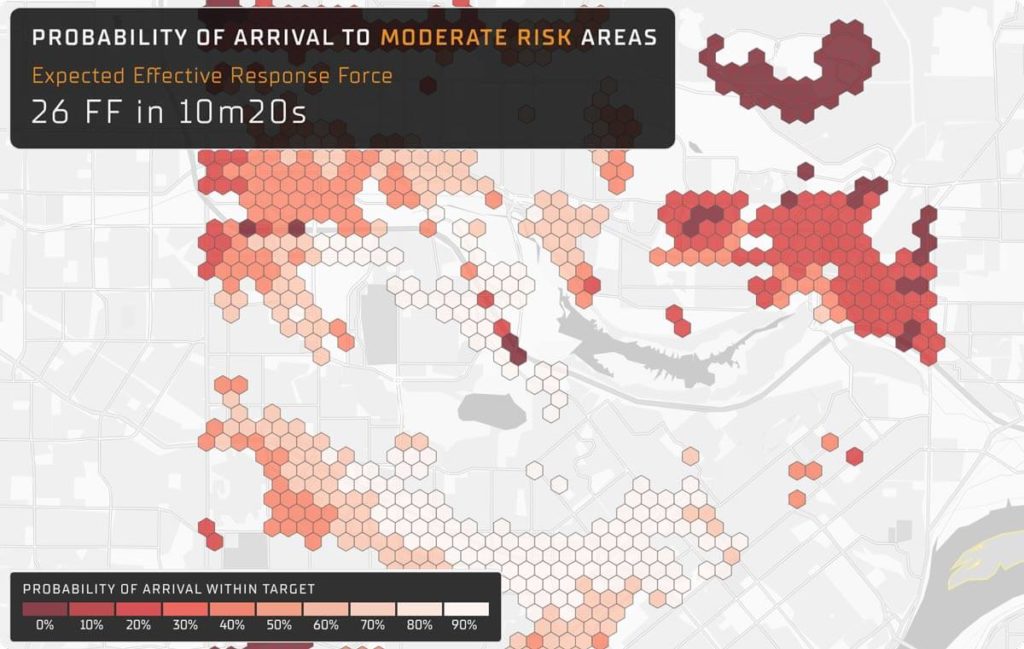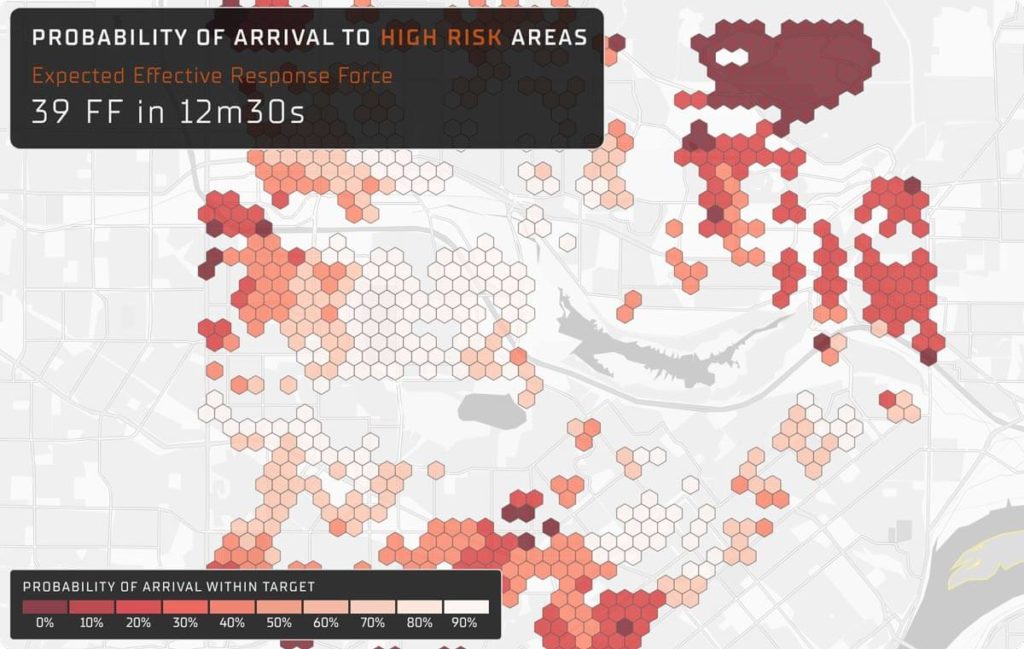 Be proactive about resource allocation
When you're constantly aware of your risks, you can best position your service to meet them, today and in the future.  You can instantly see how resource allocation changes will help or hurt target risk zones. Community decision makers always have access to the information they need to keep your most vulnerable areas and residents safe.