We're academics. We're analysts. And, we're not going to lie, we really love data. You might not be there yet. But when you can see what we see—clear opportunities to save money, solve challenges, and save lives—you're going to be just as excited as we are about the power of data. We look forward to working with you to make a difference in your community.
We have been helping emergency services since 2001. With deep roots in academia and broad experience in all sizes of services, we pride ourselves on making a difference.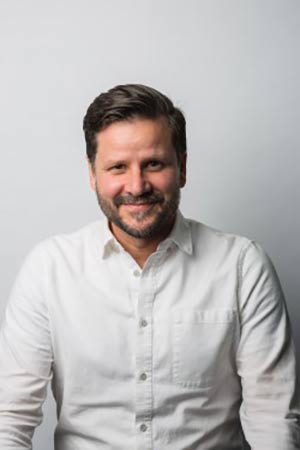 Dan Haight
President
Daniel Haight is the President and co-founder of Darkhorse Analytics and Darkhorse Emergency Services. He is a Certified Analytics Professional and an award-winning lecturer at the University of Alberta School of Business.
His current work focuses on predictive analytics and data visualization. His goal is to help managers make better decisions by combining their experience with the power of analytics. His even bigger goal is to design a company where Monday mornings are more exciting than Friday afternoons.
Craig Hiltz
VP Client Engagement
Craig leads business development and client engagement for Darkhorse Emergency. He has over 25 years of analytics, research, and leadership experience. Craig believes in the long lost art of listening to truly understand client dreams and fuel solutions that generate organization-wide impact. He is client focused and impact oriented.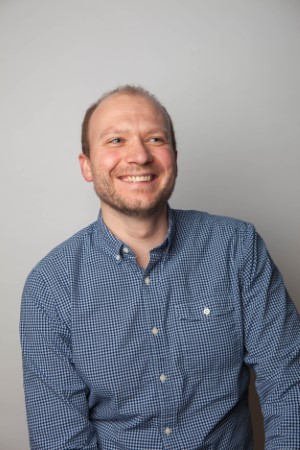 Maciej Bukczynski
Director, Product
Maciej loves using numbers to help people. He is a senior project manager and analyst for Darkhorse Emergency Services. He lives for a-ha moments when working with clients. He studied Operations Management at the University of Alberta School of Business and is a Certified Analytics Professional.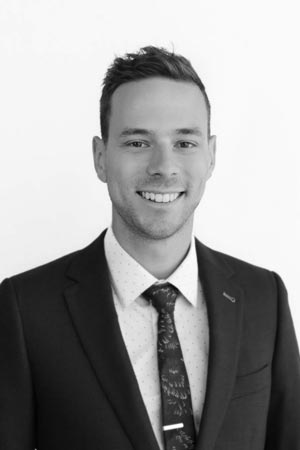 Jon Billiau
Director, Consulting & Customer Success
Jon oversees consulting and customer success in Darkhorse Emergency. He is passionate about solving the hardest problems our customers face and ensuring they get the most out of our suite of tools. He brings a background in consulting for the public sector and loves driving change in organizations through technology.
Outside of your work, you can find him trail running in our Canadian Rocky Mountains.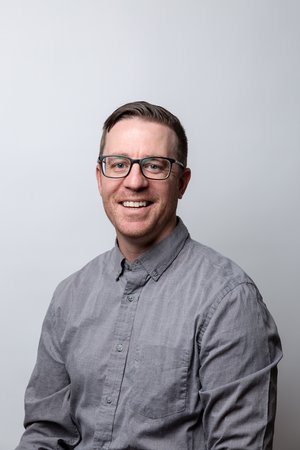 Chad Ouellette
Director, Client Engagement
Chad brings 20 years of experience in entrepreneurship and B2B sales to the Darkhorse team. Now leading business development and client engagement for Darkhorse Emergency. Chad has a passion for problem-solving and supports fire chiefs across the country by facilitating solutions leveraging a talented and experienced Darkhorse team.
Outside the office, you can find Chad at the ball diamond or the hockey rink, supporting his three kids and their passions for sports.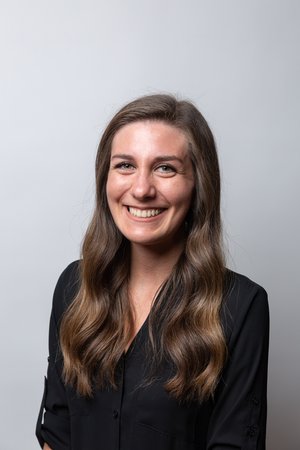 Chantelle Bryce
Finance
Chantelle oversees finance and accounting at Darkhorse Analytics. She has a passion for using financial data to connect past and future performance, and to drive strategic decision-making and analysis. Her Chartered Professional Accountant designation, and background in both audit and technology start-ups, have shaped her client-first focus and drive toward continuous improvement.
Outside of work, you can catch her researching her next travel destination or spending time at her family's lake cabin.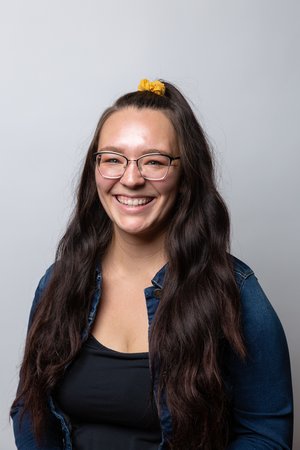 Krystina Gagne
Data Engineer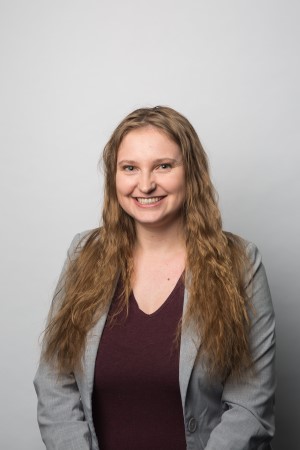 Maryna Goncharenko
Analyst
Maryna is an analyst with a passion for elevating data from messy gigabytes of letters and numbers to salient epiphanies and decisions. Since joining Darkhorse in 2018, Maryna has worked on product development and R&D projects, in addition to helping clients implement our suite of tools.
She has an undergraduate degree in Supply Chain Management and an MBA from the University of Alberta.
When not wrangling data, Maryna is wrangling her toddler or reading the news and historical nonfiction.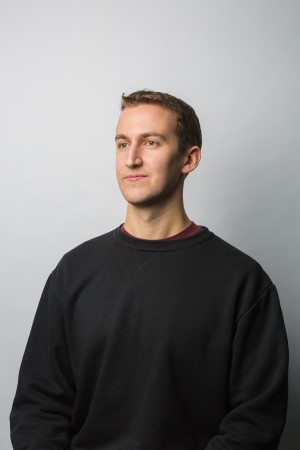 Corey Jamison
Senior Developer
Corey Jamison is a software developer with a strong interest in user experience and algorithm design. A 2016 grad in Computer Engineering at the University of Alberta, Corey's experience ranges from low level operating systems architecture to mobile application and web development.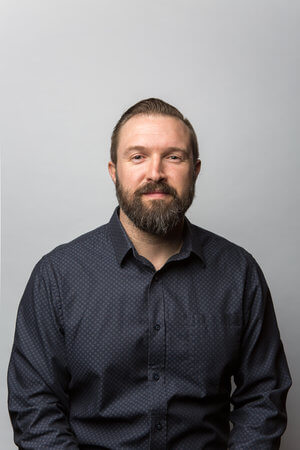 Rob Korzan
Product Advisor
Rob oversees product development and client engagement at Darkhorse Emergency. His goal is to ensure that the tools we create continue to evolve with the needs of our clients. He's particularly interested in helping public safety leaders manage the tension between the three main stakeholder groups: municipal leadership, citizens, and employees. Before joining Darkhorse, Rob spent time in product development both in the non-profit and construction sectors.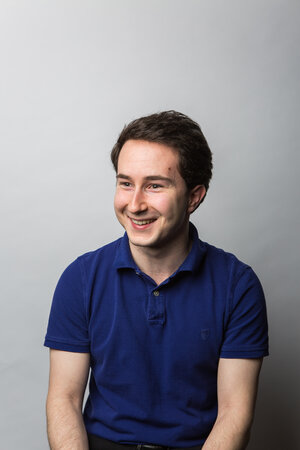 Thomas Lorincz
Developer
Thomas is a software developer who is currently working towards his BSc in Engineering degree at the University of Alberta. An ever-growing interest in the cutting edge, Thomas is constantly looking to learn and improve his skills. To do so, Thomas participates in hackathons across North America and he always finds time to collaborate on tech projects.
Outside of programming, Thomas enjoys jogging, acting, writing, drawing, playing guitar, and cooking – usually, not all at the same time.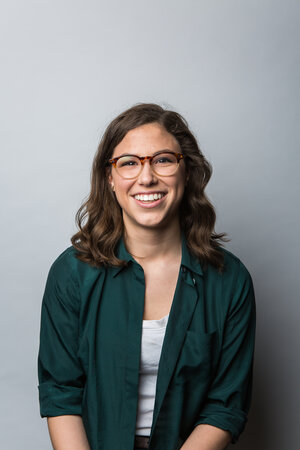 Olivia Sekulic
Analyst
Olivia is an analyst with a passion for transforming complex data into insightful information. She is driven by the challenge of problem solving and exploring new techniques of modeling and visualizing data. Her background in Operations Management developed her interest in simulation, modeling and statistical analysis.
Outside of work, she has a passion for hiking in the Rocky Mountains – always striving to reach new heights, one step at a time.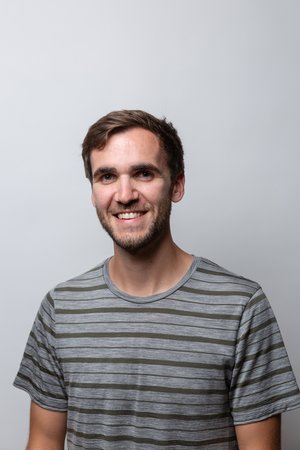 David Woodruff
Analyst
David excels at making data more approachable and applying it for the public good. He has designed and managed databases for public-sector organizations for over 5 years and has landed in the paper with his innovative approaches. David is driven by the big challenges, whether it's informing government budgets or cycling in the Canadian wilderness.